A 10 year old girl from Northern Ireland singing Leonard Cohen's Hallelujah along with her class mates in a Christmas Choir.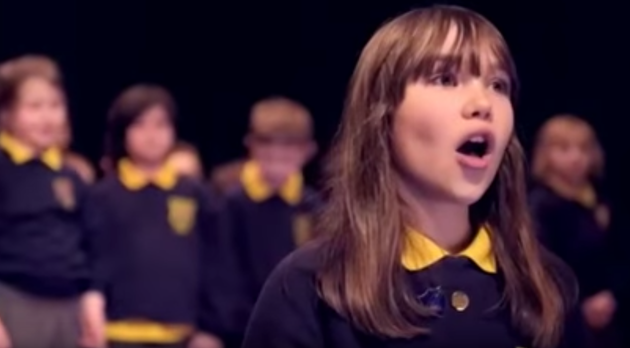 Kaylee Rodgers, from Donaghadee, County Down, has autism and attention deficit hyperactivity disorder (ADHD). Singing has helped her build up her confidence and below is a video recorded at the school's Christmas show and has been viewed over 170,000 times and counting in three days. People from around the globe have seen the video, with hundreds of comments praising Kaylee's voice.
Kaylee said from an interview that, it was really amazing how many views she got. She just loved doing it. She sang the solo part at Killard House School in Donaghadee, Northern Ireland, and the performance went viral.